Abstract
We demonstrate a method to evaluate the correlation between cancer cells and α-particles emitted from 211At-labeled trastuzumab antibodies (211At-trastuzumab) against HER2 antigens. The α-tracks and 211At-trastuzumab-binding cells were co-visualized by using the geometric information recorded on the CR-39 plastic nuclear detector. The distribution of number of α-particles emitted from single cells suggests that 80% of the 211At-trastuzumab-binding cells emitted α-particles, indicating that the α-particles would strike the cells several times along their path. This technique will enable quantitative evaluation of delivered doses to target cells, and will be useful for the in vitro assessment of radioimmunotherapy agents with α-particle emitters.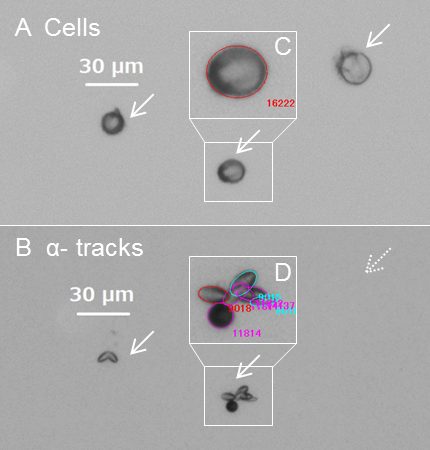 Figure 1: Microscope images of A) cells and B) emitted α-tracks from those cells on a CR-39 detector, and those enlarged images (C) and D)). The three isolated single cells correspond to the clusters of α-particle tracks, 2 tracks, 7 tracks and 0 tracks from the left.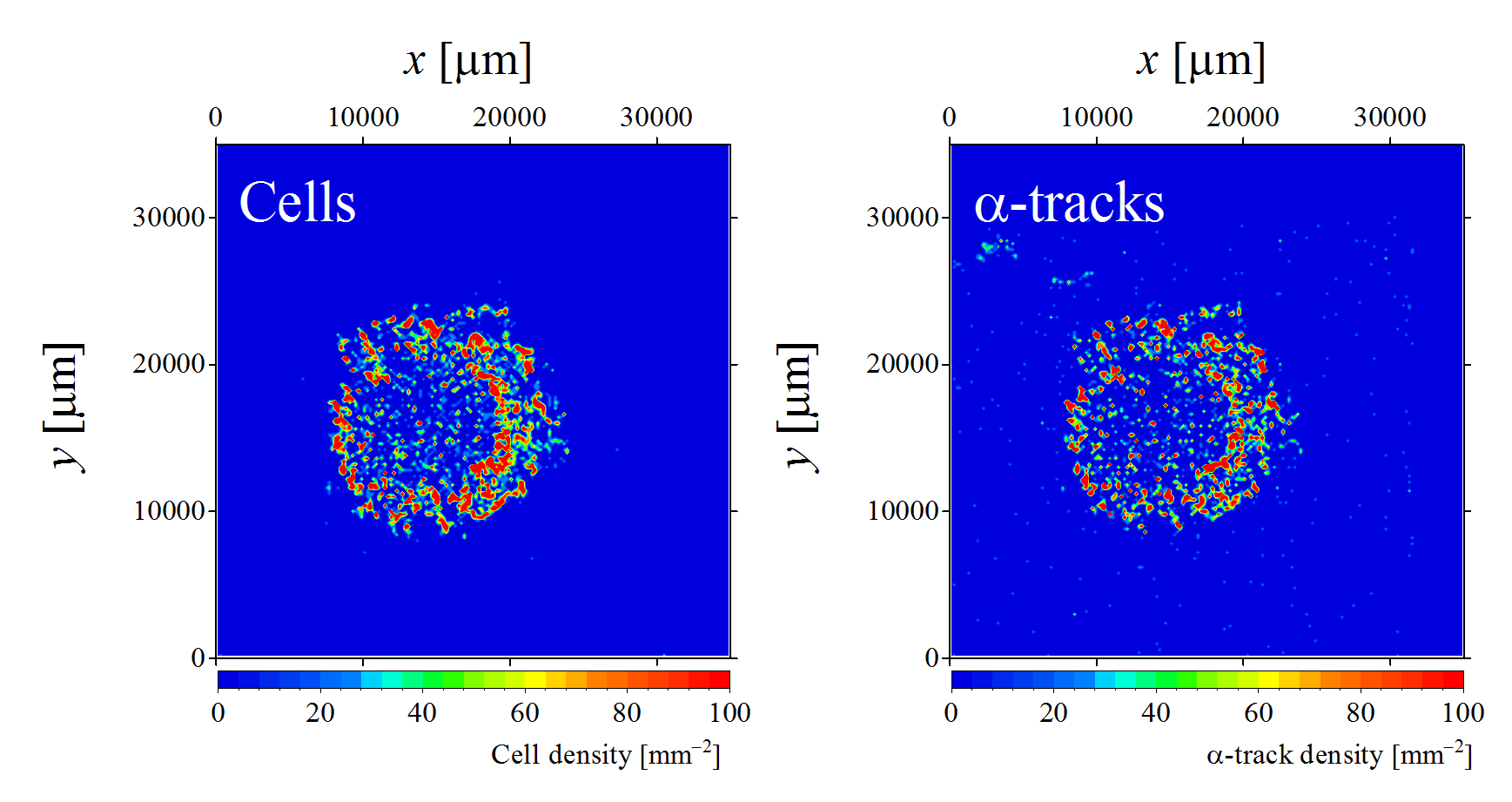 Figure 2: Macroscopic autoradiography as a contour map by counting the number of D) cells and /E) α-tracks in binned positions (Δx, Δy) with 200 µm intervals.
Reference
Validating α-particle emission from 211At-labeled antibodies in single cells for cancer radioimmunotherapy using CR-39 plastic nuclear track detectors
PLOS ONE
DOI: 10.1371/journal.pone.0178472
Satoshi Kodaira1, Huizi Keiko Li1,2, Teruaki Konishi1, Hisashi Kitamura1, Mieko Kurano1, Sumitaka Hasegawa1
1 National Institute of Radiological Sciences, National Institutes for Quantum and Radiological Science and Technology
2 Chiba University
Contact
Satoshi Kodaira, NIRS/QST, kodaira.satoshi@qst.go.jp